Recommended Books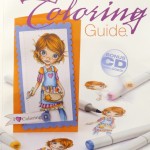 Copic Coloring Guide Level 3: People by Colleen Schaan and Marianne Walker
The third book in the series focuses on coloring people – their faces, skin, hair and clothing. The guide contains not only photo tutorials but also the "why" behind the techniques. Also included are handy reference charts to create different ethnicities and hair color. Like Guide 2, the book includes a CD. The CD contains hand-drawn images and blank charts to record your favorite skin tones, hair color combinations, clothing patterns and textures.
64 pages
Copic Coloring Guide Level 2: Nature by Colleen Schaan and Marianne Walker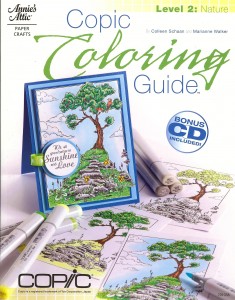 The second book in the series takes you to the next level. The authors focus on "more advanced blending tips and techniques." The guide offers tutorials on coloring and the shading and shadowing of animals and nature, i.e., trees, rocks, flowers and wood. The book includes a CD that contains the tutorial images as well as the "assembly instructions for the sample projects" found at the end of the book. The images may be printed so that you can practice coloring as you read through the tutorial.
64 pages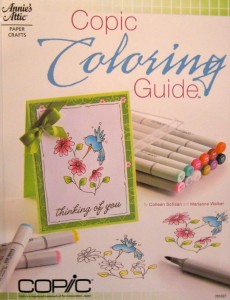 Copic Coloring Guide by Colleen Schaan and Marianne Walker
This book was written by two Copic certified instructors. It includes an explanation of the numbering system, information on blending groups, step by step instructions regarding coloring techniques and sample projects.
64 pages
Shadows and Shading by Marianne Walker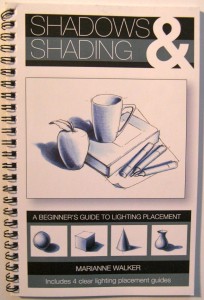 This spiral bound book is a "beginner's guide to lighting placement."
The information includes the different kinds of light and the difference between shading and shadows. Also included are techniques for coloring many different kinds of objects.
52 pages
Lighting Placement Guides included.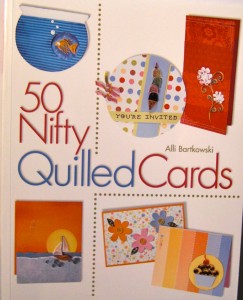 50 Nifty Quilled Cards by Alli Bartkowski
Quilled designs include holidays, special occasions and "just for fun" projects with a "wide variety of looks from traditional to modern".
The beginning of the book includes card basics and quilling techniques for shapes and scrolls. There are actual size design templates at the end of the book.
Each project includes a bright picture and easy to follow instructions for both the card and quilled design.
128 pages
A Compendium of Curiosities by Tim Holtz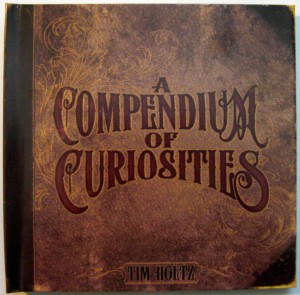 A spiral bound book full of Tim Holtz tools, ideas and techniques.
This is a very organized book as it describes in detail each tool as well as its use and how to use it. Describes embellishments and their function, types of paper, and many, many more items.
The next section describes the various types of distressing and just how and what to use to achieve the look. The final section is a gallery of completed projects.
77 pages